Khoroni supports Tonic Chabalala Foundation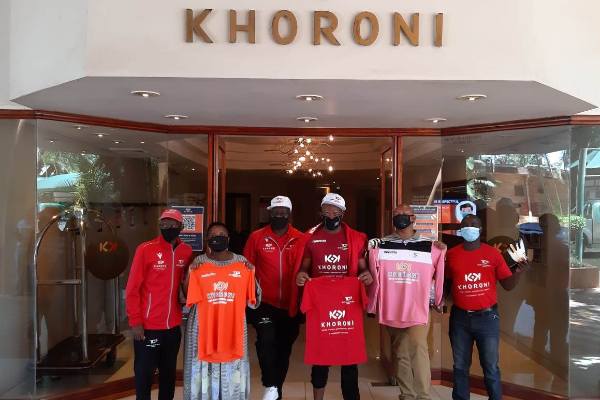 Wednesday, October 28, 2020
Khoroni Hotel Casino and Convention Resort in Thohyandou, demonstrated living up to its purpose of assisting within the local community. On Wednesday, 28 October 2020 Khoroni met with Tonic Chabalala, a former Orlando Pirates central defender, to assist with his TR Tonic Chabalala Foundation.  To assist local developing players Khoroni donated soccer kits to the value of R20 000. The kit includes tracksuits, balls, shirts and caps  for thirty players, aged between 15 and 17 years.
"We love to assist the community in developing young latent and to make wishes come true", said Mark Single, Khoroni's Acting General Manager.
Picture:
Collus Mashaba TRTCF Kit Manager, Jacqui Makgakga Khoroni HR Manager, Prince Mabasa Coach,
Tonic Chabalala TRTCF Chairman, Boas  Matsena Khoroni Maintenance Manager,
Master Baloyi TRTCF Secretary.
Mphephu Street, Thohoyandou, South Africa
THE KHORONI HOTEL, CASINO RESORT IS OPEN 24 HOURS A DAY 365 DAYS A YEAR